Being type cast can have some disadvantages but then again if you're getting royalty payments for constant re-runs then it is a good thing. Clive Dunn will always be Lance-Corporal Jack Jones in Dad's Army with the catch phrase "they don't like it up 'em", "Don't panic" and describing his time fighting in Sudan as fighting against the "fuzzy wuzzies".
Clive Robert Benjamin Dunn was born in London and nearly died. After living a life as a jobbing actor he struck gold with the part of Lance-Corporal Jack Jones in Dad's Army. He got the role when he was 48 years old even though the character was supposed to be decrepit and was so old he fought with Lord Kitchener in Sudan.
As the program became popular he had a hit record called Granddad again playing a old man and a hit TV children's program also called granddad.
When he dropped out of the limelight he retired to Portugal to paint. He leaves a wife and two daughters.
Here are some classic Dads Army and Granddad tv clips.
Clive Dunn – Grandad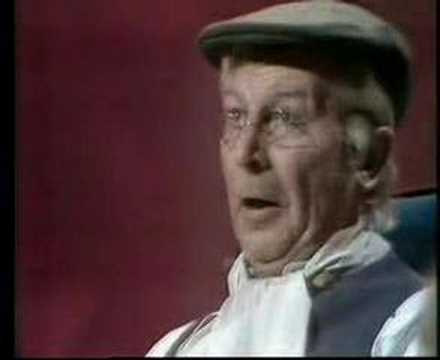 Dad's Army – The Showing Up of Corporal Jones
Clive Dunn – Grandad