While you were beavering away getting those small percentages on the horses, grinding away furiously at numerous poker tables, seriously hustling the latest trick at pool, you may have missed the shit storm which has been blowing across our TV screen and got middle England in a fury of blind panic.
Charlotte-Letitia Crosby has gone into the mainstream, and, she is dividing opinion between the council estate wannabe's and the shire county traditionalist. The question is 'should young women slut drop to make money and achieve fame'?
That is basically the question which has been the only thing worthy of cultural debate for the last year or so after Danny Boyle redefined the concept of Britishness during the Olympics in 2012. As hard as the establishment tried, it could not get the lower classes to fully sign up to Kate and William. Yes the birth was news but the vast majority was underwhelmed and the 'Private Eye' magazine summed it up well with the headline 'Woman Has Baby'!
So while the establishment and the ruling elite swanned and fawned encouraging a reluctant nation to follow suit, along came a new princess who would finally get the proletariat and the lumpen masses excited and fired up – Charlotte-Letitia Crosby!
Charlotte-Letitia Crosby comes from the Houghton area of Sunderland and made her name on a MTV program called Geordie Shore. The name is a play on the original slut drop program Jersey Shore. In the program the people or 'stars' just get drunk, fanny fart and shag each other, and that is basically it! Clearly for teenagers and people who like that lifestyle it is brilliant and funny, to people of a certain age or class it is an abomination.
The reason it has now become mainstream is that Charlotte-Letitia Crosby is now on Celebrity Big Brother and true to form she has been drunk, sick and even wet her own bed. She was cruising to win until she called a audience member named Noreen, stupid and crap and then got paranoid that a transgender contestant called Lauren had seen her mother which was not fair, she hadn't! Charlotte-Letitia Crosby went into a monologue of hatred and self pity. She attacked another contestant called Vicky and Vicky gave as good as she got, stating that Charlotte-Letitia Crosby was a 'star' because she fanny farted and wet her bed….what kind of talent is that?
Vicky or Vicky Entwhistle, failed to realise that all Charlotte-Letitia Crosby fans love what she does and wish or probably do what she does. Just like Kate Middleton they too believe that the state should pay for them to have a baby or babies. They do not believe that they should work for rubbish money and they want their life story to be analysed and condoned or even enhanced. They see Charlotte-Letitia Crosby as living the dream – getting paid to do things that make them laugh.
Charlotte-Letitia Crosby is the new Jade Goody! Jade Goody made something like £25 million playing a part of being thick but nice. Charlotte-Letitia Crosby is playing the part of thick but real. The traditionalist hate it, but a large amount of people love her and wish they could do exactly the same…everyday! If you've not heard of Charlotte-Letitia Crosby as yet, after this Friday 13th September, 2013 you will. Welcome to our new princess Charlotte-Letitia Crosby!
Charlotte farts and piss while fu*king Gaz [BEST AUDIO]
Day 6: Charlotte has a little accident in her bed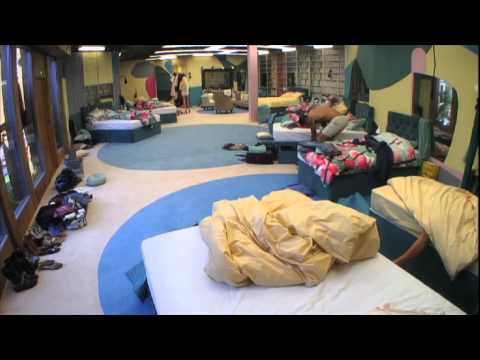 Big Brother 3 – Jade Goody Discovers Her Veruca.