Added on June 21st, 2010 by admin
Tags:
England
,
fabio capello
,
france
,
Jean-Louis Valentin
,
john terry
,
Nicolas Anelka
,
Patrice Evra
,
Raymond Domenech
,
Robert Duverne
,
world cup 2010
Posted in
PokerKnave's Blog
|
No Comments
Amazing scenes at the World Cup 2010. John Terry decides to stick the knife into Fabio Capello and reassert his role as Englands Captain, eventhough he was sacked for having carnal knowledge with a freinds ex-girlfriend. In this video he lays out his method of attack.
For those who didn't see the 'handshake' which led to the dismissal of John Terry from the England captaincy here it is again…
http://www.dailymotion.com/video/xced70
Over in the French camp it is even worst. Anelka apparently had a row with the coach, this led him to be sent home. France's World Cup campaign descended into further chaos on Sunday with a row between between Evra and fitness coach Robert Duverne, leading to the immediate resignation of the team director. The incidents were sparked by the players' decision to protest against the French Football Federation (FFF)'s decision to kick out Anelka and also by a nervousness among the players after the player's crude comments were leaked to the press.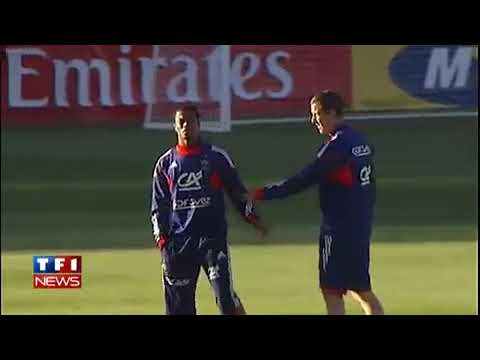 ---