Bobby Womack came from a family of entertainers and gospel singers. Discovered by Sam Cooke, Bobby Womack with his brothers Friendly Womack, Jr, Curtis Womack, Bobby Womack, Harry Womack and Cecil Womack formed The Womack Brothers which changed to The Valentino's.  They had success and Bobby Womack gained financial security when The Rolling Stones covered one of his records, but things fell apart when Sam Cooke was shot and killed by a manager of a hotel.
Bobby Womack went solo and achieved some form of success. He married the widow of Sam Cooke and received great adulation when his album The Poet hit the charts in the US and Europe. Things started to go wrong when he got caught up with cocaine. This led to various bad moments and Bobby Womack went into rehabilitation at the end of the 1980's.
He started to gain a new audience in the middle of the 1990's with up and coming soul and rock musicians using his material and collaborating with him on new work. His health became an increasing problem and he developed cancer of the colon, diabetes and other health issues. 
His death was announced on 27th June, 2014. At the moment there is no confirmation of what killed him.
Bobby Womack "It's All Over Now"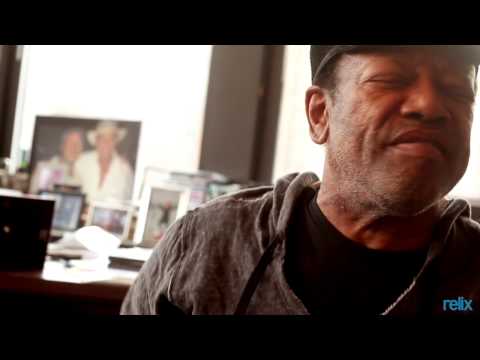 Bobby Womack – Across 110th Street
Bobby Womack – The Poet (Full Album) 1981