The sight of Ronnie 'The Rocket' O'Sullivan gliding around the snooker table at The Crucible, Sheffield is a glorious sight. He is a wonderful player and make a complicated game looking ridiculously easy. But what is also clear is that the game is no longer the 'must watch' tv that it used to be.
Back in the day, snooker was the big thing to watch on Bank Holiday Monday in May. The game had stars and they were payed very well. Now the constant message from the snooker rooms is that you cannot earn money playing the game. In fact the star of modern snooker Ronnie O'Sullivan had retired last year and only came back because he had some bills to pay.
The fact that Ronnie O'Sullivan can literally come back and enter the blue riband tournament and look like he is going to win it (he is leading Barry Hawkins 10 – 7 over night) is a testament to how low the game has sunk. The denigration of the game follows on from allegations and evidence of match fixing and drug use. 
The match fixing was so prevalent that even a former champion – John Higgins was caught discussing fixing matches for betting scams. Obviously this tarnishes the sport and like wrestling it becomes a joke if you think that the result of a match has already been decided.
John Higgins's bribed video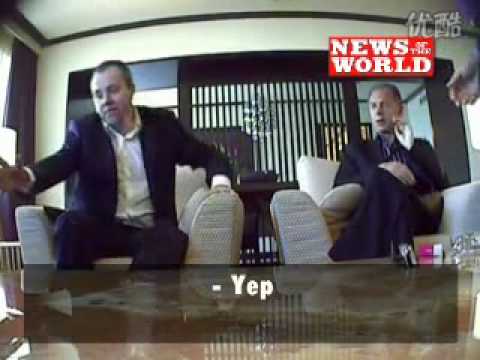 With Ronnie O'Sullivan not caring to play in the run of the mill tournaments to concentrate on only the World Championship must be a poke in the eye to all the big wigs and journey men who take the sport seriously.
Barry Hearn the big man of the game must have wished that Ronnie O'Sullivan was knocked out early in the tournament as he is making a mockery of the game. Clearly Barry Hearn cannot call him out as Ronnie O'Sullivan is the biggest name in the game and calling him out would not look good for sponsors and image.
So as we enjoy the sunshine and drinks and get ready for the evening it is a pity that the game that at one time got 18 million people watching is now the play thing of apparent paupers and crooks.
Ronnie O'Sullivan contemplates retirement after the World Snooker Championship final 2012
---